About Us
It all began with an idea to reinvent and elevate a traditional Brazilian dessert, brigadeiros, and bring it to the world. Our mission is to create the most kick-a$$ desserts, inspire people to travel and stay curious through our worldly flavors, all while doing good.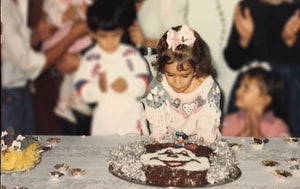 Childhood Dessert
Oi, my name is Jen. Growing up in Brazil, brigadeiros were an important part of my life. At every celebration, they lined the dessert table. It was a special treat, only to be enjoyed at the end of the party. I had to patiently (who am I kidding, impatiently) wait until Happy Birthday was sung, just so I could finally eat those chocolatey goodness by the handful.
Sharing Tradition
Fast forward many years later, I met Jesse, my now husband. After forgetting to buy him a birthday cake, I made him my signature childhood dessert, brigadeiros. Before the batter could cool, Jesse grabbed a spoon and dug in. After eating the entire batch, he was perplexed as to why he had never had a brigadeiro before. Then I realized, just like Jesse, there was a world of individuals who also had never experienced the magic of a brigadeiro. At that moment, I made it my mission to elevate my childhood dessert and bring it to the world!
Idea to Reality
We began experimenting with the traditional brigadeiro recipe and we realized we could make it tastier, bolder and better. Brigadeiros were like a blank canvas and we began drawing inspirations from flavors of the world. From places and cuisines we've enjoyed while traveling.
On a whim, we signed up for a local food market, and our newly invented brigadeiros were a hit. We SOLD OUT. We realized that we were on to something and with that KLADO was born.
"KLADO is more than just our company name. It's our last names combined (Klee + Prado), and also an acronym for our motto: Keep Loving Adventure through Dessert and Originality."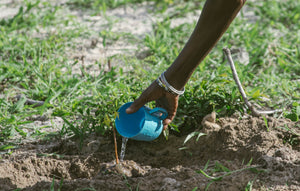 Giving Back
For every box of KLADO purchased, one tree will be planted in Brazil. We aim to offset the destruction of deforestation, help combat climate change, create jobs in local communities and be a fully sustainable company by 2030.
Learn more